the firm with a fresh perspective
Attorneys for Trials & Appeals in Texas
The idea that every accused person should get a fair trial is a central tenet of the American criminal justice system. Yet that idea does not always translate into the real world. In an ideal world, every defendant would get more than a lawyer–a defendant would get counsel that truly believes in them, who zealously advocates for their interests and doggedly challenges the prosecution at every step.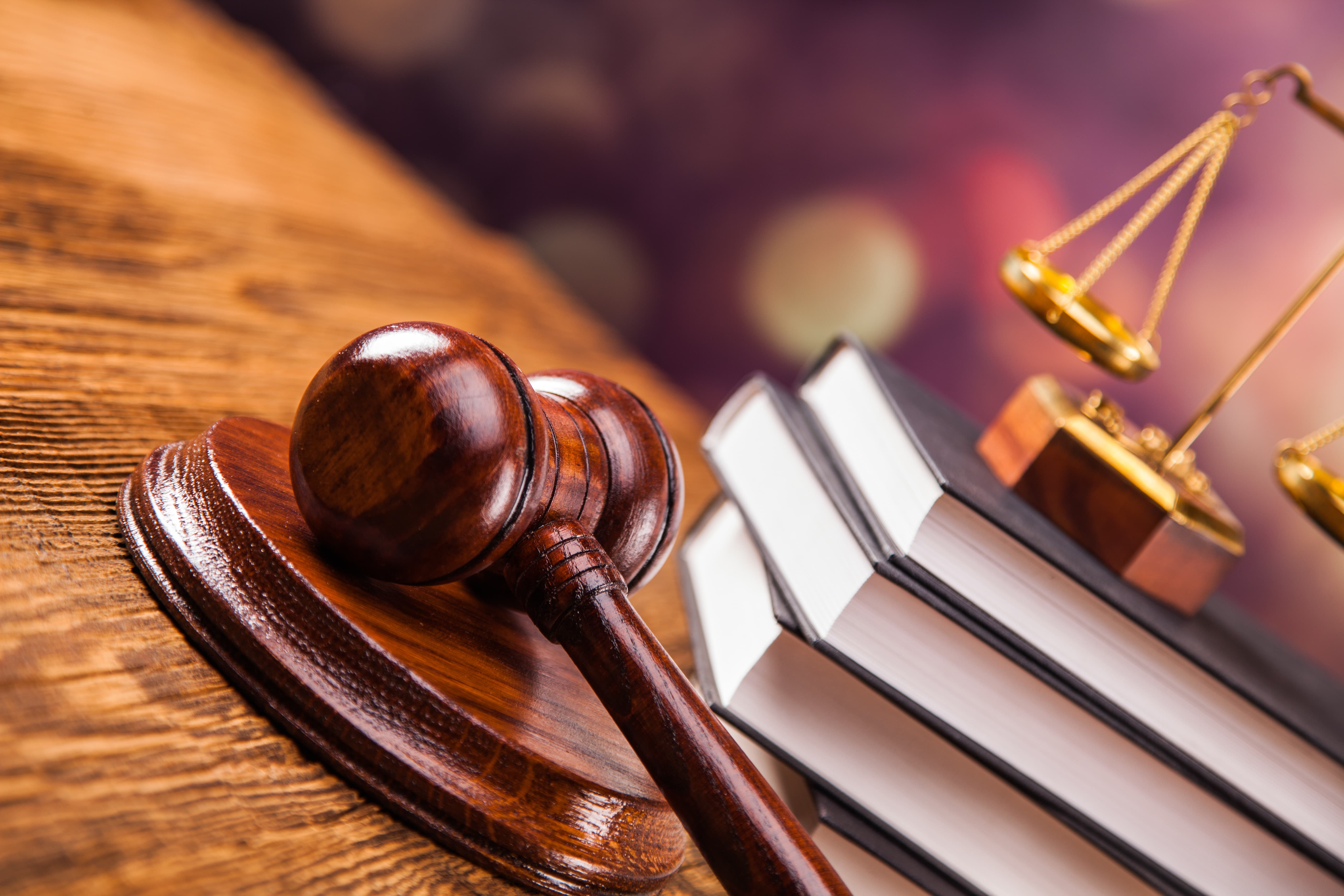 At Pennington Law PLLC, our Round Rock trial lawyers might not be able to change the world–but we can sure make that ideal a little more real for every client who walks through our doors.
---
We help defendants throughout the systems in Williamson County and Travis County. Our attorneys serve both the English and Spanish-speaking communities and offer free consultations and payment plans. Call Pennington Law PLLC today at (512) 877-4384 or contact us online.
---
Steps in a Texas Trial
The justice system in Texas might be broken into three broad categories–pretrial, the trial itself and (if a guilty verdict is reached), the appeals process.
The Pre-Trial Stage
Within 48 hours of arrest, the police must present the accused to an officer of the court, wherein charges will be made. Setting bail also happens in this very early stage–sometimes at the same hearing where the accused is presented to the court. The quicker a defendant calls a lawyer from our office, the better chance we have of influencing the decision on bail.
How is Bail Determined?
Judges have discretion in whether bail is set and what the amount should be. A manageable bail figure will go a long way toward deciding what the defendant's quality of life will be throughout this entire process. Our attorneys can draw on factors ranging from previous records (if any) to community ties (family, etc.) to the nature of the alleged crime itself to help make the case for a manageable bail amount.
Pre-Trial for Felony Charges
In cases where the charge is a felony, the prosecutors are obliged to go one step further and secure a grand jury indictment. Like a regular trial jury, the grand jury consists of 12 people. But unlike a standard trial jury, it only requires the assent of 9 people to secure an indictment. That's because the grand jury is only assessing whether there is probable cause. The grand jury process is there to eliminate cases where evidence is clearly lacking, and a trial would be a waste of time and resources.
If the grand jury does vote to indict, then the process of legal discovery and pretrial motions begins. Our Round Rock trial attorneys will have the right to see all evidence the prosecution has as a part of discovery. In pretrial motions, the evidence can be challenged. Did police officers have a warrant to conduct a search? Did they have probable cause for a stop that ended up yielding evidence?
When evidence is obtained outside the bounds of proper conduct, then the defense lawyer can make a motion that it be dismissed–meaning the jury will never see or know about the evidence. A good trial lawyer can do much good for their client in holding officers of the law accountable and potentially reshaping the information that can be presented at trial.
Jury Selection
The final stage of pretrial activity is the all-important area of jury selection. Skilled defense lawyers understand what type of person will be most sympathetic to the defendant and to the line of argument defense counsel plans to put forward. It's important that a Round Rock trial lawyer be able to think outside the box and apply fresh thinking. Human beings are complex, and understanding what motivates us often requires good questioning. The collaborative process of jury selection, where the prosecutor, defense lawyer and court all combine to select the jury requires that kind of creative questioning and flexible thinking.
The Trial
Opening Statements
The trial will start with opening statements. The prosecution goes first, articulating to the jury the case they will make. The defense lawyer then summarizes its arguments. It's worth noting that even though no evidence is yet being presented, these opening statements are still a key time in forming the jurors. It's a time when an observant trial attorney can start to get a sense of how they are connecting with the jury, what lines of argument seem to resonate and with what jury members. The information gleaned here can be leveraged later on at trial.
Witness Testimony
A lawyer's ability to adapt quickly to information and display continual fresh thinking is then tested through the trial. The prosecution will call its witnesses. While the defense knows what evidence the prosecution has and who will be summoned to testify, what the witness will say on the stand is not known beforehand. Therefore, lawyers who make a point of always bringing fresh eyes to each stage of a case, can be better prepared to adjust quickly and cross-examine the witness more effectively. Defense counsel then gets their own opportunity to present witnesses.
Closing Statements
Closing statements are another chance to drive home the case that was outlined in the opening statement and then developed throughout the trial. But in this case, the defense attorney gets to go last, meaning we can get the last word before the jury goes into deliberations. It's a good opportunity to remind jurors that unless they are convinced beyond a reasonable doubt of our client's guilt, they are obligated to vote for acquittal.
When the jury comes back, we naturally hope the result will be an acquittal, at which point the defendant can go home in peace. But the unfortunate reality is, that sometimes guilty verdicts do come back. But all is not lost. The appeals process may be an option.
---
The trial and appeal are two distinct areas of life, and we can help with both. Call Pennington Law PLLC today at (512) 877-4384 or contact us here online to set up a free consultation.
---
How a Round Rock Appeals Attorney Can Help
What is an appeal?
You may have many questions about appeals in the state of Texas. Basically, the only thing an appellate court can rule is if there were errors in the application of the law. Below we have listed the general facts about appeals:
There are 30 days to decide whether to appeal the ruling.

It's important to note that an appeals hearing is not a new trial.

Witnesses are not summoned again.

There is no jury.

While the appellate judge has all the evidence presented available to them, the judge does not even have the legal right to have their own opinion on how the jury ruled.
This might go back to pretrial motions. If defense counsel believes that evidence was wrongfully admitted, or that certain defenses were not allowed, they can make the case on appeal. And while judges cannot apply their own opinion on the original ruling, they can decide that, based on the available evidence, no reasonable person should have reached a guilty verdict. This might happen in a case where the personality of a witness significantly impacted the jury, but the appellate judge–looking only at the testimony on paper–sees something different.
Being There for Defendants in Hard Times
It's important to note that there are enough differences between a trial and an appeal, that defendants may choose to use different attorneys for each one. At Pennington Law PLLC, we pride ourselves on having a firm grasp on both trial and appeal and can be there for our clients no matter what stage of the criminal justice process they are on.
Pennington Law PLLC knows how much defendants have at stake in a trial and, if necessary, an appeal. That's what we work so diligently in preparation, advocate so zealously at trial, and fight so vigorously if an appeal is necessary. You're counting on us. We'll be there for you.
---
Call us today at (512) 877-4384 or fill out our contact form here online to set up a free consultation.
---
Meet Your team
At Pennington Law pllc
Our Reviews
See Why Clients Choose Us
"I truly am impressed at not only how professional, knowledgeable, hardworking, and thorough the Tyler Pennington law firm was but also by how they made us feel that our case was a top priority."

- Cynthia V.

"He focused on the case itself when dealing with the judge and other attorneys and did not play into the games. I felt very supported both personally and professionally."

- Gabrielle H.
contact our firm
Schedule Your Consultation With Us Today